January

/February

, 2023.
Just like the farmers have to prepare the soil to get the seeds, here at, Boute Expeditions, we also spent  time "preparing the terrain"  for the 2023 Tours.
And, we got a lot do  since, due the Pandemic, we are getting guests that postponed their trips two years ago, plus, the ones that planned to come this year!
So, besides double checking our reservations, we added a new VORTEX scope to be offered to our guests and made a few scouting trips, including a very special one to the Gardens of the Amazon Lodge: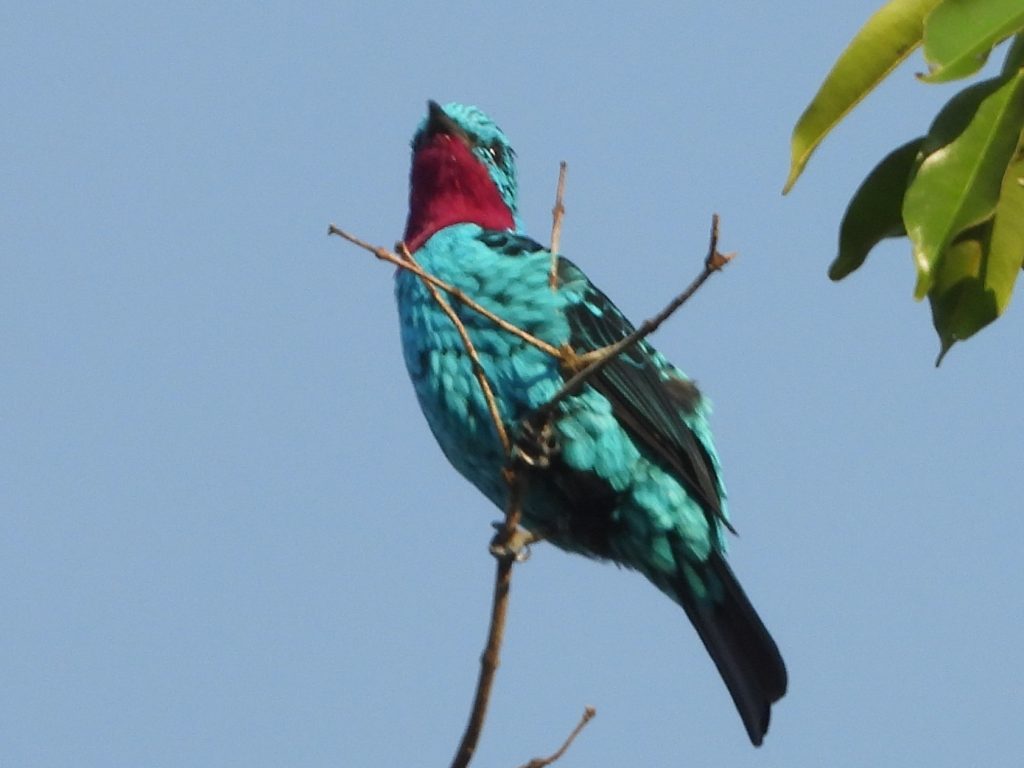 Spangled Cotinga
And, we are glad to announce that from 2023 on…The Gardens of the Amazon,  will be under new management! 
Which includes the plan of building an Observation Balcony, that will allow its guest to cover a huge forested area, across the Rio Claro River, giving the chance to the guests to watch incredible birds such the Splanged and  Pompadour  Cotingas,  Umbrella Birds and, eventually,  Spider Monkeys!!!…
And, last but, not least:  There is still room for you to book a trip with us!!!